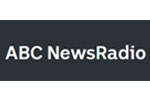 LISTEN TO A/Prof Katz BEING INTERVIEWED BY ABC ON MALE FERTILITY
Its a paradox which marks us out from our animal counterparts, with research revealing the extent to which some men are damaging their own fertility in an effort to make themselves look more attractive to others.
The Mossman-Pacey paradox is the result of the work of two academics and has focused on the taking of anabolic steroids to buff up or anti-baldness pills to keep a full head of hair.
Both change the way testosterone is used in the body and both can have direct effects on fertility, an obvious evolutionary disadvantage.
Dr Darren Katz is a Male Fertility Microsurgeon and Medical Director at Mens Health Melbourne Urology Centre he speaks with ABC NewsRadio's Richard Martin.

Read More