Dr. Glenn Duns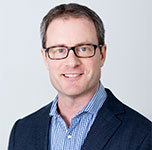 Dr. Glenn Duns
Dr. Duns recognises the importance of lifestyle and environmental factors in maintaining sexual and general health. As a practitioner of preventive medicine he encourages the use of appropriate screening tests and the promotion of a healthy lifestyle to achieve optimal physical and mental health across all life stages.
Dr. Glenn Duns has over 20 years experience in primary care medicine and men's health. He completed his medical training at McGill University in Montreal, Canada and has a Masters degree in public health from the University of Melbourne. He has experience diagnosing and treating a broad range of medical conditions. Being a practitioner who specialises in Men's Health, if at any time during your treatment journey, Dr Duns thinks your condition could be treated with surgery, he can refer you to one of the experienced urological surgeons. If this occurs, your initial consultation with the urologist will be at a discounted fee.
Dr Duns also has extensive experience with penile ultrasounds to investigate men with erectile dysfunction. Dr. Duns has research experience and is a Senior Fellow with the University of Melbourne. He is an expert advisor with Healthy Male Australia and is Chair of their General Practice Advisory Group. He is accustomed to working as part of a multidisciplinary team to achieve the best health outcomes for patients. He is a fellow of the Royal Australian College of General Practitioner and has certification in the College of Family Physicians of Canada.
To make an online appoint with Dr Glenn Duns please click here